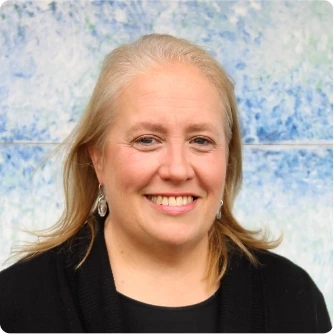 Sandra Brattstrom
An experienced Director and CEO, Sandy has, over the years, developed an in depth understanding of both the not-for-profit and commercial sectors. […]
Read All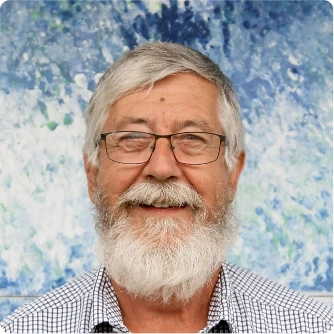 Simon Worssam
Simon has made Tasmania home since moving from the Northern Territory in 2014. Having fallen in love with the Kentish area, he and his wife Eileen purchased what is […]
Read All
Kate Haberle
Kate Haberle has lived in Sheffield for 41 years, originally growing up in Hobart where she attended St Mary's College, graduated from Hobart Teachers College, and […]
Read All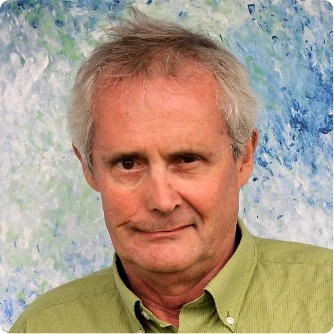 David Hearle
David joined the Board in 2021 bringing experience in the tourism sector as the Managing Director of eGuide a Tasmanian tour company that has been in operation […]
Read All
Pauline Dittmann
Pauline Dittmann has lived in the Kentish Municipality for 42 years. Born and educated in Victoria, Pauline married Ralph and moved to Tasmania in 1980 where they […]
Read All
Sandra Brattstrom
An experienced Director and CEO, Sandy has, over the years, developed an in depth understanding of both the not-for-profit and commercial sectors. As President of Kentish Arts Commerce and Tourism, Sandy brings to the Board a values-based leadership style, proven experience in the management of staff, Board and stakeholder relationships and a commitment to ensuring an organisation's strong and sustainable future. Over an 18-year period, Sandy held various positions with Make-A-Wish Foundation of Australia, including President, Fundraising Coordinator and Secretary of the Gold Coast Branch of Make-A-Wish, Chairperson of Make-A-Wish Australia, and CEO of Make-A-Wish Australia. In addition, she held the position of CEO of Lifeline North West Tasmania. Strategically focussed, Sandy is committed to achieving long term organisational objectives through innovative and creative strategies.
Over the years Sandy has contributed to several committees as Board Member for the Robina-Surfers Paradise Uniting Church, Treasurer of the Rotary Club of Burleigh Heads QLD, Operator Assistance for Deaflink Brisbane and as a Red Cross volunteer on the Gold Coast. Sandy graduated with a Bachelor of Arts in Business Administration, focussing on marketing and events in her early career. Having accumulated a good balance between skills and experience over many years, Sandy is passionate about community, working with volunteers and is committed to promoting all that Kentish has to offer for the economic, cultural, and social well-being of the region. After spending the past ten years in Queensland and the Huon Valley, Sandy and her husband Steven are thrilled to be back in Sheffield and look forward to contributing to its colourful and enterprising community.
Simon Worssam
Simon has made Tasmania home since moving from the Northern Territory in 2014. Having fallen in love with the Kentish area, he and his wife Eileen purchased what is now known as Manna Hill Farm in 2017. They have built a successful Farm Stay business from a couple of paddocks and a dilapidated barn and are passionate about promoting local business and produce.
Simon brings strong business administration and financial experience to the Board and is a qualified company director. Simon comes from a farming background with a long career in the irrigation and water supply industry. Prior to moving to Tasmania, Simon managed his own business in Alice Springs growing the operation over 18 years from 2 to 25 staff. He is passionate about staff development and customer service, and strongly believes in educating and empowering others.
He has always involved himself in his local community, having been a Rotary Club member, whose volunteers ran the famous Henley-on-Todd Regatta. He was President of the Alice Springs Aero Club for several years and served on the Business Advisory Team for his local Church.
Together with his wife Eileen, he has travelled extensively for both business and pleasure over the years, exposing them to many rich and diverse cultures and experiences. He brings this insight together with his business strengths, to his position as Treasurer of the Kentish ACT Board.
Kate Haberle
Kate Haberle has lived in Sheffield for 41 years, originally growing up in Hobart where she attended St Mary's College, graduated from Hobart Teachers College, and met and married her husband, Mike. In I981, Kate and her husband Mike moved to Sheffield so that Mike could help his parents on the family farm where he had spent his childhood. Subsequently, Mike established a surveying business and Kate began teaching at Sheffield School, a career which has spanned over 40 years and is continuing. Kate and Mike have four children and ten grandchildren and run a tourist accommodation business in Sheffield. In 2014 Kate stood for the Kentish Council Local Government elections and was elected Councillor, a role she currently holds and has found to be rewarding and fulfilling. As Councillor, Kate is Chairperson of the Economic Development Committee, Member of the Audit Panel and Member of the Tandara Board. In addition, she is a Board Member of KaLiba-Kentish and Latrobe Independent Business Association and has been Secretary of the School Association for the past 30 years. Kate brings to the Kentish ACT Board a wealth of experience and knowledge from her involvement and contributions to the Kentish Region, delighting in meeting people from all walks of life and witnessing the economic growth and enthusiasm in our municipality. "We have been very blessed here in Sheffield and thankful that we live in a beautiful and peaceful part of the state."
David Hearle
David joined the Board in 2021 bringing experience in the tourism sector as the Managing Director of eGuide a Tasmanian tour company that has been in operation since 2001. A company, that in the early days produced eGuides to all world destinations and an innovator in the provision of web-based travel information.
David also worked for Palladium as Director, a company that managed major projects for the UK, Australian and USA Governments in International Development. In this role David specialised in Project Management and Corporate Governance.
David studied at the University of Wales and the University of Reading gaining a Masters in Agriculture.
David lives with his wife Marie in Sheffield and is very passionate about our local area, building the Kentish Outdoor Gallery, promoting tourism in Kentish and building community involvement.
Pauline Dittmann
Pauline Dittmann has lived in the Kentish Municipality for 42 years. Born and educated in Victoria, Pauline married Ralph and moved to Tasmania in 1980 where they purchased an acreage property at Sunnyside and raised their three children.
Pauline holds a Bachelor of Education from the University of Tasmania, a Bachelor in Fine Arts from Melbourne University, an Associate Diploma in Contemporary Arts from the University of Tasmania and a Diploma in Ceramics from TAFE Tasmania. Pauline's career has been in the area of Teaching, primarily in Multi-Media and Visual Arts.  Pauline has worked at Don College Devonport, St Brendan-Shaw College Devonport, and a number of High Schools in the North West Region. On retirement Pauline has continued teaching the Arts specifically in Ceramics at the Deloraine Creative Studio – Pottery Hub. She is currently a volunteer Administrator as well as Program Co-ordinator for the Pottery Hub.
Pauline has been actively involved in gymnastics for 30 years as an accredited Coach and Judge in Men's Gymnastics at a Local, State and National level and has served as a Director on the Boards of Gymnastics Tasmanian as well as a State Representative in several areas with Gymnastics Australia. Pauline is a Life Member of Gymnastics Tasmania and Devonport Gymnastics.
>Pauline has contributed to many other organisations in the past and intends to continue sharing her expertise within the community for many years to come.
Julian Bale – Kentish ACT Arts Manager
A professional artist and graphic artist for over 40 years, Julian was born in Falmouth, England, came to Tasmania in 1994 and holds a Diploma in Art Craft and Design. Having a keen interest in community art projects, Julian has judged numerous art competitions including the Launceston Art Show, the Tasmanian Youth Week Exhibition and Mural Fest. His prolific portfolio encompasses a range of styles and mediums and includes many murals and commissioned portraits. In addition, Julian has owned and operated several arts-related businesses and teaching centres successfully running mural painting and creative arts workshops. Julian serves as Curator of Murals and oversees the restoration of murals in Sheffield.