MURAL FEST 2023 THEME:
The Spirit of Adventure

Artist Statement
Introducing Mural Fest Finalist, Gren Freeman from Opossum Bay, Tasmania.
Having spent much of his working life in the signage industry, he then transitioned into graphic design for the sign industry. Gren recently completed a commission of two sculptured, life-sized Clydesdale horses made of recycled roofing iron, that have been installed at a private residence in New Zealand. Gren became interested in murals and street art in 2014 when he first entered Mural Fest. Since then, Gren has been a Finalist and Mural Fest winner, most recently taking out the Highly Commended Award in 2020 with his mural 'Preservation'.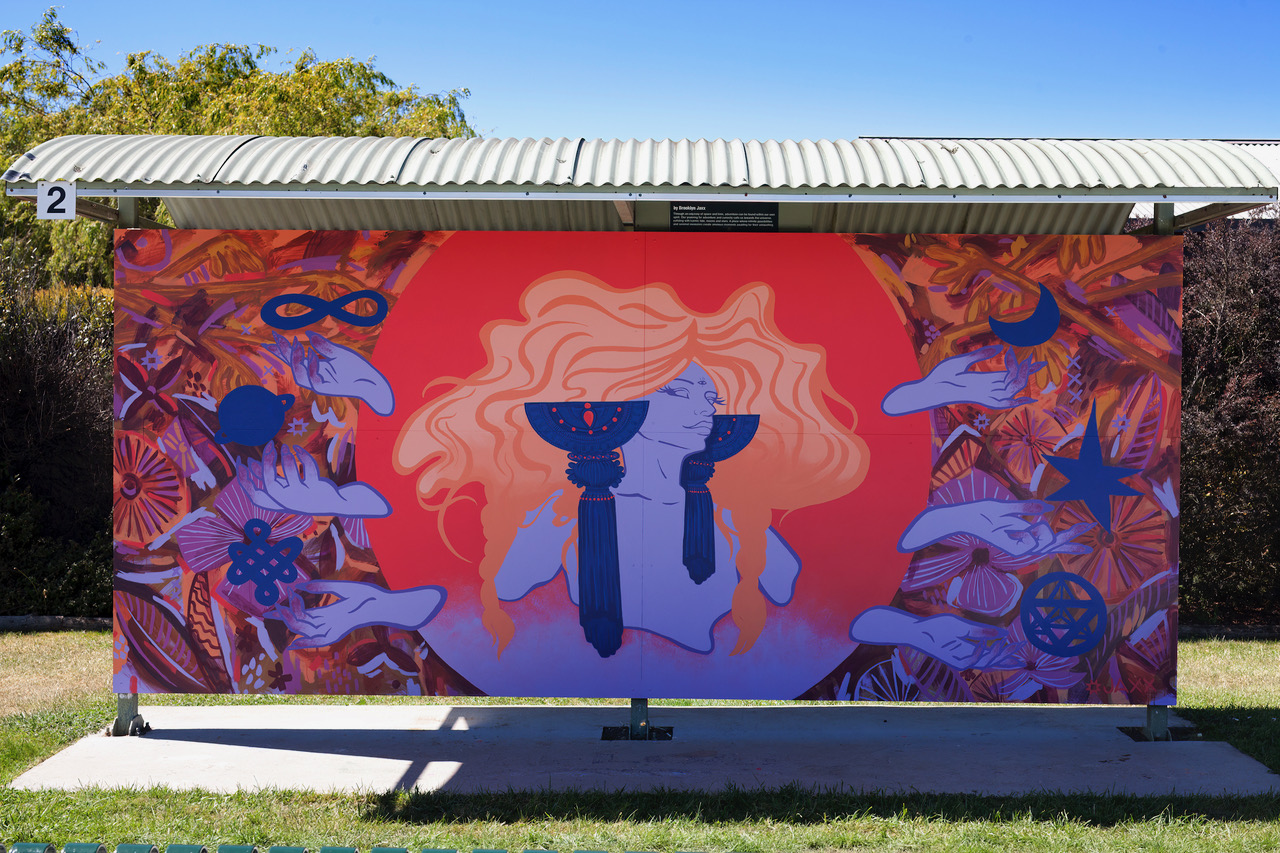 Artist Statement
Introducing Mural Fest Finalist, Brooklyn Jaxx, a multi-disciplinary Tasmanian artist who thrives on creative challenges. Utilising a range of methods of creative expression, she is drawn to acrylic paint as her preferred medium. Brooklyn is a qualified Graphic Designer, photographer, and videographer with over 15 years industry experience. She brings her expertise in many creative fields to create unique one-of-a-kind artworks, drawing on her lived experiences across North West Tasmania and passion for nature. With privately commissioned murals in the Cradle Country area, Brooklyn loves to explore the ever-changing landscape of the North West and is eager to explore her identity as a prominent mural artist in the Tasmanian community. Brooklyn was a Finalist at Mural Fest 2022.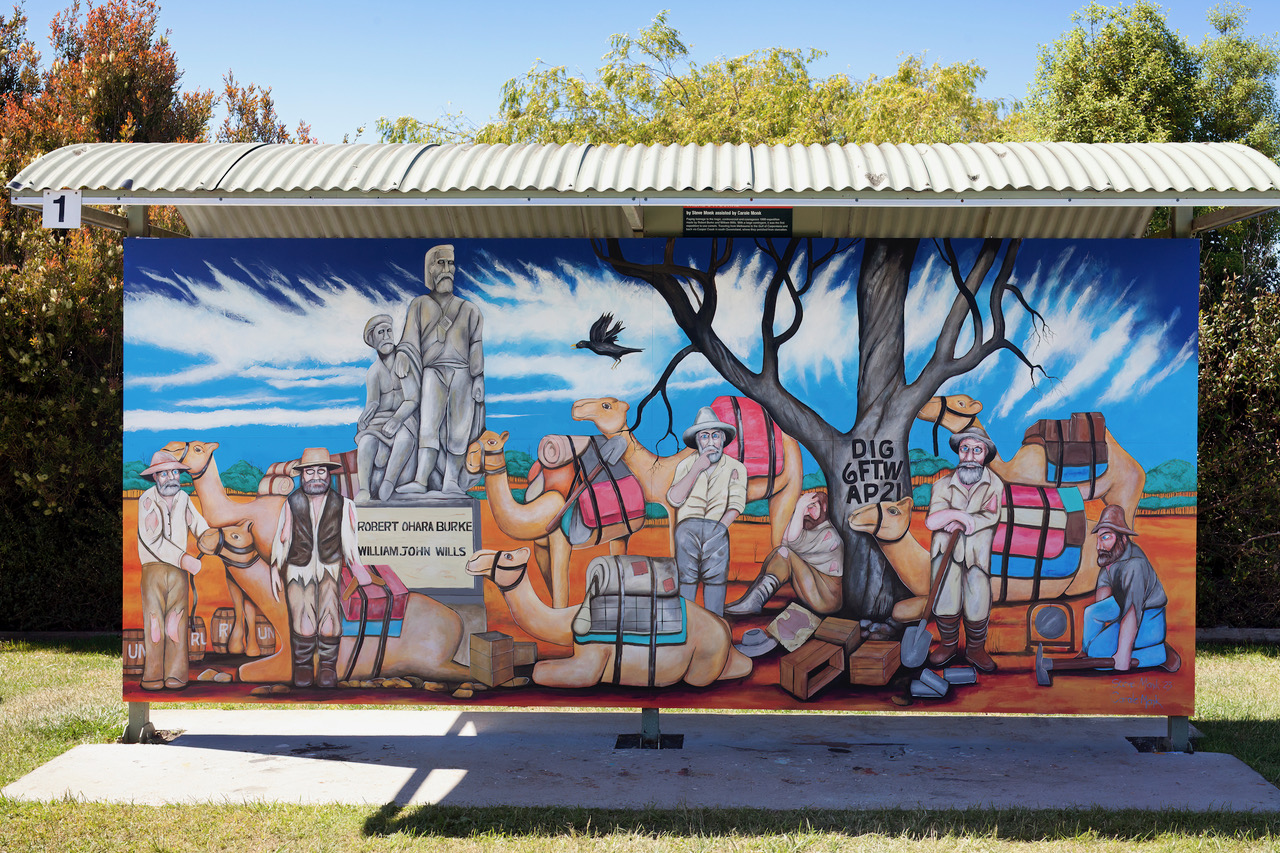 Artist Statement
Introducing Mural Fest Finalist, Steve Monk from Bendigo, Central Victoria. Steve loves 'doing art stuff' having been a successful limestone sculptor for many years with many of his public art pieces installed throughout the Wimmera and Mallee. He has entered mural festivals throughout Australia and New Zealand including Mural Fest in Sheffield. He considers selection a great honour and feels very fortunate to be in such fine company. Steve very much enjoys the social aspects rather than the competitive nature of the competitions. He was recently included in the Katikati, New Zealand Muralfest where artists painted from their home studios and live streamed with the public following their progress closely online. The experience was so enjoyable as it became one big social gathering, and the competitive nature was truly lost to much banter and laughter. Steve will be assisted by Carole Monk at Mural Fest 2023.
Artist Statement
Introducing Mural Fest Finalist, Kerry Nicholson from Queensland. A self-taught artist, crafting art from passion, Kerry is inspired by artists like Andrew Tishler and Greg Simkins and captivated by novels such as Shogun by James Clavell. Kerry's work aims not just to captivate but to provoke thought, igniting memories and deeper reflections in viewers. Kerry has secured several winning positions in prestigious mural competitions and has been recognised as runner-up in multiple art contests in both Australia and New Zealand. A past Finalist at Mural Fest, Kerry will be painting with Malcolm Nicholson at Mural Fest 2023.
Artist Statement
Introducing first time Mural Fest Finalist, Marion Robertson from the picturesque town of Ulverstone in Tasmania. Having participated in creative activities ranging from pottery, lead lighting, textiles and photography, Marion's focus changed to painting in 2014. She is a realist artist who delights in a touch of quirkiness to add fun and playfulness to her artworks and enjoys using both brush and palette knife techniques, honing into the finer details where it counts. Marion will be assisted by her daughter, Naomi Robertson who has been a creative soul from day dot.
Artist Statement
Introducing Mural Fest Finalist Patricia Smart from Bullaburra, New South Wales. Patricia has been a mural artist for over 35 years. Highlights of her artistic career include having attended Mural Fest in Sheffield periodically since 2008, being invited to China to represent Australia in the Miracle Mural Project at Hua Quan Village in 2017 and winning the National Emerging Art Prize for Ceramics in 2021. Patricia is being assisted by Olaf Grohs who has assisted Patricia on all her Mural Fest visits.
Artist Statement
Introducing Mural Fest Finalist, Marc Spijkerbosch from Lake Rotoma, New Zealand. Marc has been delivering public art around New Zealand and overseas for over 25 years. A multi award-winning artist experienced in civic and commercial application of the illusion genre, Marc's work enjoys international acclaim. Marc has been painting trompe l'oeil murals most of his life – work which sees him travel widely. His creative spirit also enjoys sculpture, writing, woodworking, music, and teaching art. Marc has been a former Finalist at Mural Fest, winning the Judges Award in 2008, 2009 and 2010. Marc will be assisted by Tracey Lee Cassin, a multi-faceted creative in the genres of paint, photography, and writing, who has been painting for over 30 years.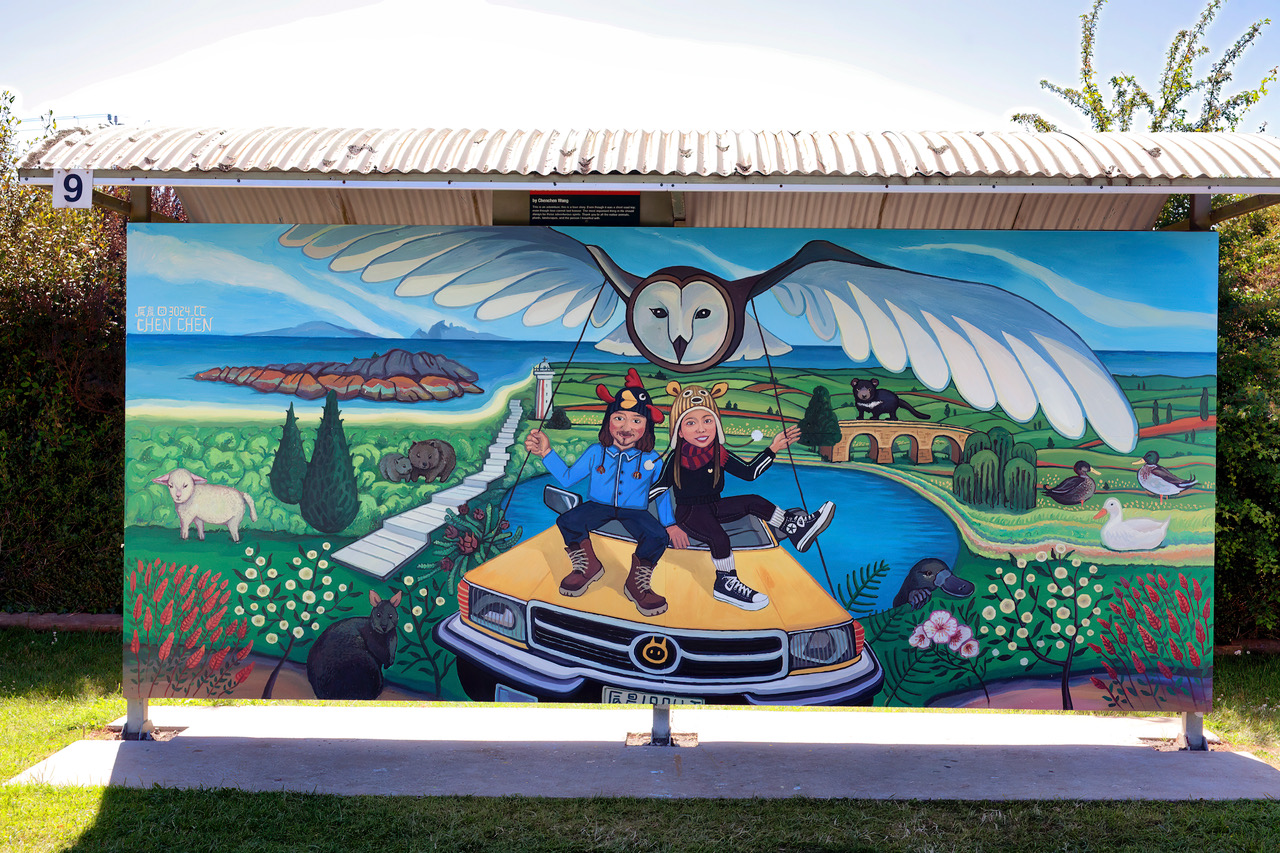 Artist Statement
Introducing first time Mural Fest Finalist, Chenchen Wang from Victoria, originally from Qiqihar, China. When Chenchen was young, she used to travel and sketch with her mum, an art teacher. Under her mother's influence, Chenchen grew up as an artist. In 2020, she pursued a Master of Communication Design at RMIT and over the past several years she has been working as a Freelance Designer. Having developed solid design skills over many years, and a keen eye for aesthetics and details, Chenchen is now using her design skills to tell stories through murals.
Artist Statement
Introducing Mural Fest Finalist, Fong-Jhu, Wu (Ejo) representing New Town, Tasmania who will be assisted by Yu-Cheng, Guo. Originally from Taiwan, Ejo has strong painting skills and a delicate personality which is fully expressed in the details of her artworks. 'I think art has no boundaries, and it can be integrated into daily life so that you can find surprises in detail everywhere.' Ejo's hope is to raise people's environmental awareness through art. Ejo participated as a Finalist at Mural Fest 2022.