2020 Artists
Gren Freeman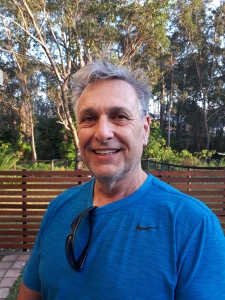 Sign-maker/sign-writer by trade worked as a graphic artist for various sign and display companies also made an income making 3D garden sculptures in recycled roofing iron of Australian animals.
Accomplishments:
2014 Sheffield Mural Fest second place highly commended award for Mural Sandy track of time.
2016 Sheffield Mural Fest first place judges choice for Mural Pondering also received peoples choice and visitors choice.
2018 Sheffield Mural Fest first place judges choice for Mural Many Hats.
Lindsay Gardam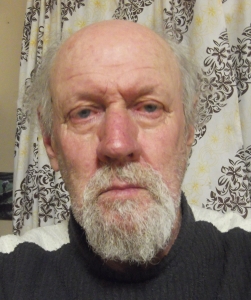 I have been a finalist 4 times in the Mural Fest at Sheffield.
I have been painting landscapes and portraits all my life, starting with the school blackboard.
Seriously began painting while working overseas, in the 1970s I completed a series of murals in a new hotel in Botswana and operated my own art gallery through the 1980s.
Damian Cazaly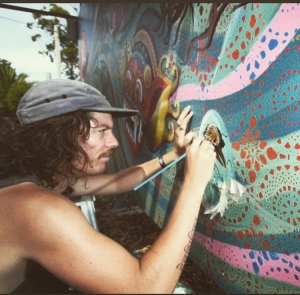 I am a mural artist and painter based in Fitzroy, predominantly using Acrylic and Aerosol paints and having more than 10 years experience in the field of Mural painting. I paint mostly in public spaces, working with Councils, Public Hospitals and Local Communities developing themes to create lasting durable large scale murals on differing textured surfaces.
• Mural for the Foreigner Brewing Company, Brunswick 2019
• Mural for the Richmond Football Club, Richmond 2018
• Rochester Mural Festival – First Place 2018.
• Murals for Eastern Health's Mental Health Facilities.
• Artists Residency at Q-Bank Gallery Queenstown, Tasmania 2017.
• Gallipoli Art prize Finalist for The 100th Anniversary of the Gallipoli Campaign 2015.
• Mural painting for Coranderrk: We will show the Country
• Sheffield International Muralfest – People's Choice Award 2014.
• Traffic Signal Box painting for Urban Smart Projects and Moreland Council.
• Portrait of John Lennon organised by EMI records for John Lennon's 70th Birthday.
• Mural for Methodist Ladies College.
• Commissioned guitars for Maton Guitars
Fereleth Lee
Fereleth Lee grew up in England and went to live in Florence Italy in 1975 after graduating from Art College in Interior Design. In 1979 she moved to Australia and settled in Tasmania in 2010. She has painted many murals in schools and private homes. She recently published a children's book "A Caravan of Camels" on the collective nouns of animals. She and her partner,Bob, moved to Latrobe last year, and now retired has so many projects to fulfil! Fereleth has been a finalist 6 times in Mural Fest. She is looking forward to painting this year with her son, Phil
Steve Monk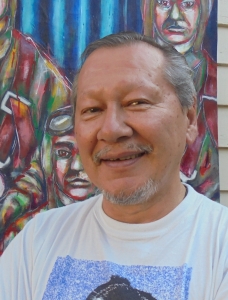 February 2019 Rochester Mural Festival Victoria – Finalist
April 2019 Sheffield Mural Festival Tasmania – Finalist
September 2019 Jamestown Mural Festival South Australia – Finalist
October 2019 Katikati Mural Festival New Zealand – Finalist
Keith & Loretta Sommer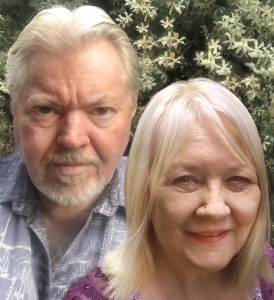 Keith is a Mural Painter, Sculptor and Mould Maker working in Queensland's Samford Valley.
Loretta is a creative Potter and Stained Glass Artist.
Together they have won awards at Sheffield's Mural Fest
Alicia Swiderski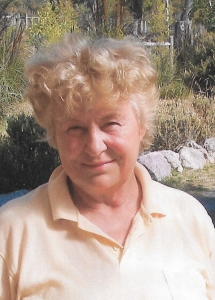 Since 1997 I have lived near Sheffield. My pastime is painting and drawing. I received an education at Secondary Art School and a Bachelor's Degree in Architecture from Gdansk University in Poland. I devote considerable time to painting portraits, landscapes and other subjects in water colour, oil, acrylic and pastels. I have participated in the Mural Fest since 2004 and have been a finalist eight times.
In 2004 I painted an interpretive billboard of the natural and cultural history of the Mt Roland Regional Reserve District at the O Neill's Creek Reserve Gowrie Park. In 2008 I painted a mural for Anvers Chocolate Factory at Latrobe depicting the local tourist attractions and information in the NW Tasmania region. I also painted a wall decoration in 2010 of a historical picnic shelter at Wilmot. In 2014 I improved an existing Mural painted by school children on a 12m long wall at Deloraine Museum.
Phillip Gough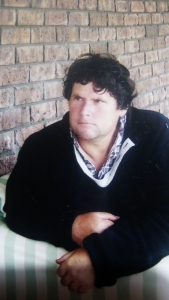 I am a successful sculptor, landscape, mural artist. Winner of 2016 Tasmanian Art Awards (sculpture section)
Painting & design of Perth mural project (northern midlands council)
Represented in art collections in mainland & Tasmania.
Trained with the late Alex Szolomiak.
Joanne Treloar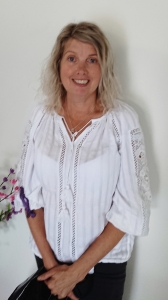 Multi-skilled: Hairdresser, artist, mum, business owner, creator of ideas, community involvement.
Career & Experience: I'm a self employed hairdresser of 35 years, working in Sheffield Creating is my passion and art is my outlet to develop my ideas in a visual form. The intention of my art is to allow the observer to create their own meaning, experience and emotional reaction to enjoy.
I painted a mural in the first MuralFest in 2003. In 2007 I painted the train for Sheffield and the children's hospital, both for charity.
Timothy Archer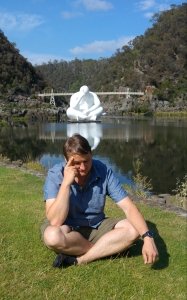 My creative imagination with an artist twist emerged after neurosurgery in 2009. Since then my art has evolved from still life, portraits, landscapes to an imaginary world of bright happy colour. I discovered my own Contemporary Surrealism.
Achievements:
2017 – Current – _Freelance.
2016 – Certificate III in Design Fundamentals.
2015 – Solo Exhibition at Windermere Cafe.
John & Kerin Eathorne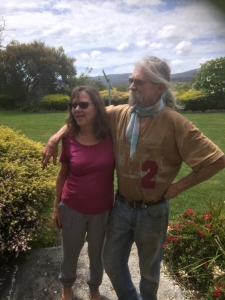 John has over 40 years experience as a freelance commercial artist, doing signwriting, murals, and fine-art portraiture. We live in Rowella, Tasmania, and John has been painting internationally for over 30 years, including public mural commissions in NZ, QLD, NT, TAS and England.
John has previously competed in, and judged the Mural Fest, and is joined by his wife, Kerin.