MURAL FEST 2019 THEME:
Poem – Beauty Surrounds Us – By Pauline Baker
As we travel life's busy roads
Across oceans vast and wide
We see a world of inspiration
As beauty surrounds us
WINNING MURALS:
The Voyager (Inder Prize)

Promenade (Judges Highly Commended)

Patricia Smart &
Ollie Grohs (NSW)

Marc & Debbie Spijkerbosch (New Zealand)
Shane Walker (New Zealand)

Sharon Gonzalez & Raysa Rodriguez (Puerto Rico)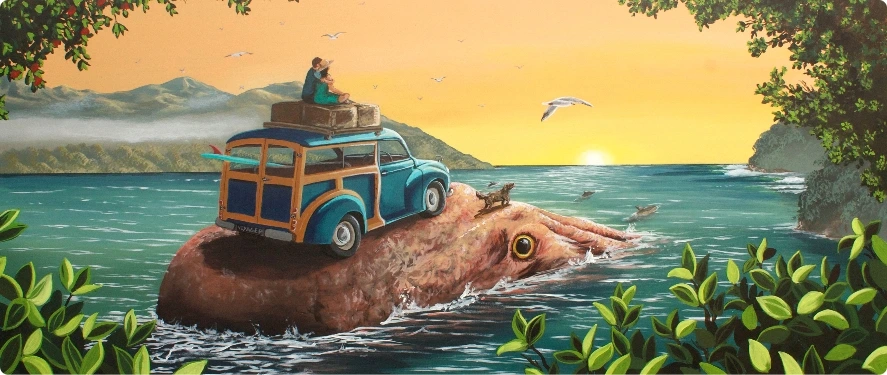 The Voyager
With a convenient world at hand it is easy to loose track of the simple joys in life, companionship, adventure and the beauty of our natural outdoor environment.
Setting off on a new adventure the horizon line leaving questions unanswered, "What else is waiting out there to be discovered?"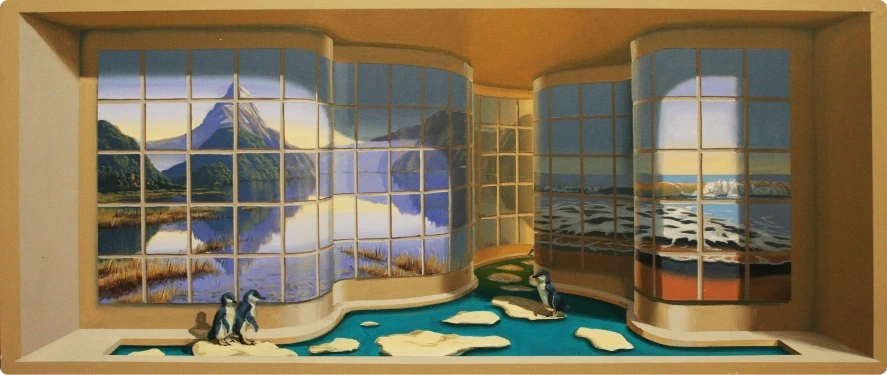 Promenade
Stepping into an artistic promenade – a journey of discovery and inspiration where nature's beauty surrounds us.
Roads to Inspiration
Highway's cross over the Mural. From Tropical, Arctic, and Antarctic oceans to the splendour of nature. The designs are from diverse cultures inspired by the world around them. The kittens are the heart of the mural, a symbol of the beauty of love which surrounds us in the everyday.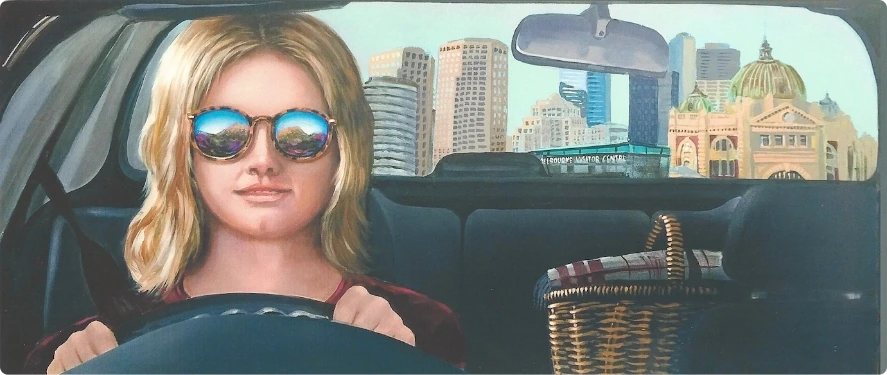 Picnics In Paradise
Inspired by all the beauty that nature has to offer, escaping the crowded city, our happy traveller embarks on a journey of discovery visiting rainforests, lakes and islands. If you look closely you can see the final destination mirrored in the sunglasses that she is wearing.
The Blue Lagoon
The sun is setting, the new moon is shimmering across the ocean. The air is warm and full of scents and colours. Frangipani, Poinciana, a little hummingbird, and an amorous greater bird of paradise. People arriving home on their water highway as beauty surrounds us in the north of Australia.
Marine Parade
From my home, a twenty minute trip down scenic Beach Road with it's ocean views and beachside homes leads you to another place that encompasses a world of oceans far and wide – the Melbourne Sea Life Aquarium, a place where Beauty truly surrounds us.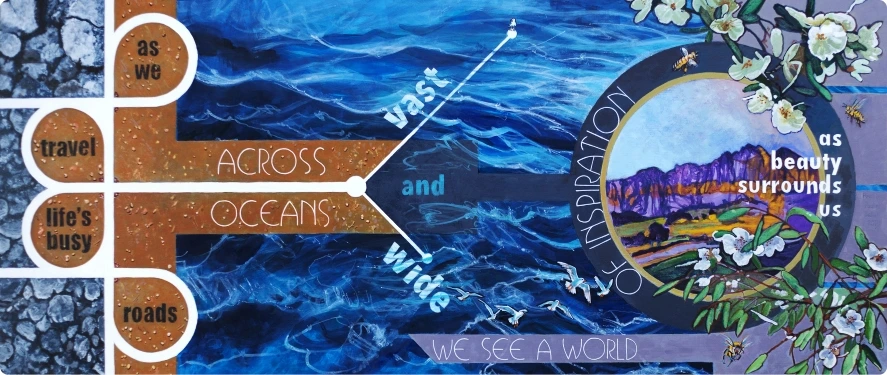 Spaces, Splashes and Specialties
Tasmania's west coast wilderness is vast and rugged, the home to the endemic Leatherwood plant (Eucryphia lucida). The nectar from these rainforest flowers are a favourite food source for the hardworking honey bees who pollinate these ancient trees and in turn produce a world renowned honey, unique to our island state.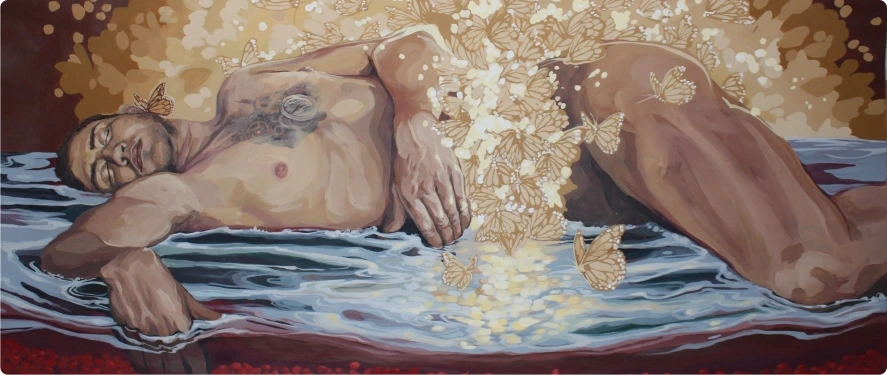 Pit of the Belly
We present a man surrounded by water as an "island-man". He's laying almost life-less, his heart is weighed down by time and a mechanistic approach to life. Butterflies sprout from his belly. Amidst, life comes from within and around us.
Distance
Distance interprets the poem by referencing how travel allows one to appreciate new experiences, such as our engagement with nature. The two climbers encourage associations to feeling small amongst the complexity of nature, from the spatial vastness of a landscape to the regimented structure of a beehive.