2018 International Mural Fest Artists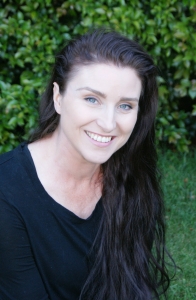 Annette's academic studies include a Bachelor of Fine Arts Degree and post-graduate Museum Studies diploma after which her employment has been in galleries in multiple roles.
Launching her freelance art business in 2017 has seen many diverse projects completed. Although airbrush art is her passion, it's her versatility in styles and painting techniques that has enabled her to secure these projects, along with a willingness to take on challenges.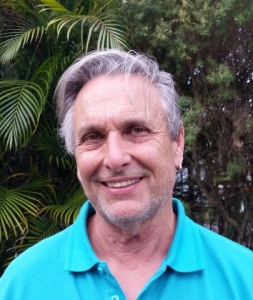 Gren Freeman
* 2016 Peoples Choice, Visitor Choice and Judges Choice
* 2015 finalist in the International Mural Fest.
* 2014 highly commended award in the International Mural Fest.
I have been working in the sign industry most of my adult life and have significant experience in hand painted signs, large murals and sculptured designs using recycled corrugated iron.
I also worked for many years as a graphic artist for point of purchase merchandising and display firms.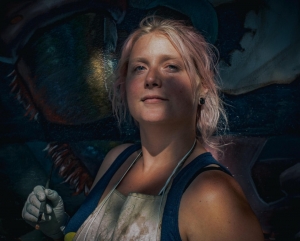 An artist trained in classical realism Crystal has shown in galleries throughout the United States, has had work published in multiple media, and has in the last year been focusing on creating murals in public spaces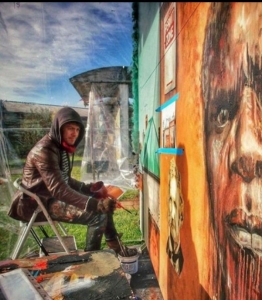 I currently reside in Fitzroy and over the past decade I have taken many courses and derived a variety of styles from art courses and art practice. As far as objectives I am working towards getting more of my art in the public spaces as opposed to galleries, as well as aiming to work with councils and local communities in creating Large scale Murals. I believe that it takes one person to view your art for it to be interesting, however it takes many for it to become important.
2017 – Exhibited at Working Art Space –Sheffield
2017 – Feature artist at Working Art Space
2017 – Feature artist at Fudge'n'Good coffee
2015- 2017 – Commissioned artist for Portraiture
I spent 4 years in Florence doing Interior Design, before arriving in Australia in 1979, and settling in Tasmania in 2010. Have worked many years with special needs children, as well as the elderly, bringing art into their lives. I have painted commissioned murals in NSW and Tasmania. My work on canvas is mainly in acrylics, favouring animal themes, surrealism and quirky concepts. Am currently working on a children's book. I like to think outside of the box.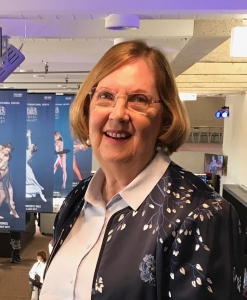 I am a Professional Mural Artist with 15 years experience working with government and community groups creating murals to enhance the built environment. These murals are on view seven days a week. Community involvement in planning and painting helps to instil pride in our heritage, bringing together community groups in creative activity.
My present Studio for Mural painting is situated in the historic town of Morlaix, France – close to the sea, in the touristic region of Brittany.
Since 2002, as a professional Mural artist painter, I have acquired a comprehensive repertoire of technical ability – ranging from pictorials to large urban space paintings, and down to small framed works for individuals.
My appreciation of art was originally founded from my collecting – something that has been ongoing now for the past 40 yrs. I can say that this has become a passion – something that seems to have no finality!
The practise of the art (painting) discipline came from my initial forays into the Adult Education (Evening classes) in the Hobart region. This involved lessons in drawing, either 'Still life' or 'Portraiture', with the occasional 'en plein air' landscape jaunts into Tasmania's picturesque countryside.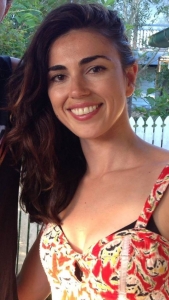 Born in Brisbane, my passion for art and design has lead me to study
both a Bachelor of Interior Design and a Diploma of Graphic Design. I
have experimented with many different creative media including
sculpture, painting, digital and street art. I currently work for Bupa and
do freelance graphic design work on a range of projects. One such
project was for 'TRAK – The Working Art Space' gallery in Sheffield, for
whom I redesigned and reinvigorated their logo. I have painted in
Muralfest before and am excited to return to experience the creativity of
the event again and take a deeper part in the Sheffield community.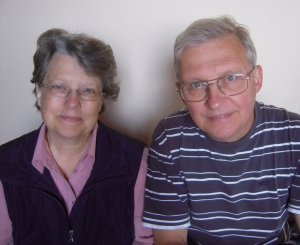 Judy and Jon, both retired Graphic Design/ Communication teachers live and work from their home in Westbury, Tasmania. Between Judy's art and craft business "handmade at No. 4" and exhibiting her paintings in various group shows, both have been very busy renovating their home, studio and garden which was damaged during the June 2016 floods.
• Advanced Certificate in Art and Design at Kalgoorlie TAFE.
• Member of the Golden Mile Art Exhibition Group Inc., Kalgoorlie Boulder WA
MURALS
• 'Eastern Goldfield's Community Centre Mural' This mural was commissioned to tell the story of the district by the board of the facility …… Mural length 16 metres
• 'Kalgoorlie Women's Refuge Centre Mural'. Mural was designed and painted as an
educational tool for women and children using the centre. This Mural, 30 metres long, was painted along the wall a courtyard and features a story of harmony between indigenous and other nationalities, native foliage, flowers and wildlife of the Goldfields to Esperance areas (Coolgardie, Kambalda, Norseman and Esperance farming, beach leisure and port activities)
AWARDS
• Kalgoorlie Boulder Art Prize
• Golden Mile Art Exhibition Group Members Exhibition
• Watercolour Prizes – Golden Mile Art Exhibition
o 2015 – first for Built environment.
o 2015 – commended for landscape
o 2017-first works on paper
o 2017 – commended for Built environment.
• Commissioned Portraits of mostly children.
• Commissioned Portraits of dogs