Artist Finalists 2017 International Mural Fest
Annette Matthews (Tasmania)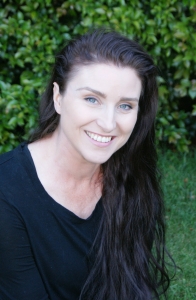 Annette Matthews
Annette's academic studies include a Bachelor of Fine Arts Degree and post-graduate Museum Studies diploma after which her employment has been in galleries in multiple roles.
Airbrush art is her passion with a particular interest in automotive application but welcomes new challenging projects.
With little experience with large murals, Annette is excited to embark on the mural journey and looks forward to being among seasoned muralists.
Gren Freeman (QUEENSLAND)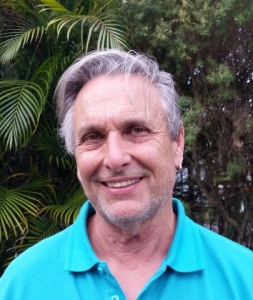 Gren Freeman
* 2016 1st prize and People's Choice in the International Mural Fest.
* 2015 finalist in the International Mural Fest.
* 2014 highly commended award in the International Mural Fest.
I have been working in the sign industry most of my adult life and have significant experience in hand painted signs, large murals and sculptured designs using recycled corrugated iron.
I also worked for many years as a graphic artist for point of purchase merchandising and display firms.
John Eathorne and Leanne Tamas (Tasmania)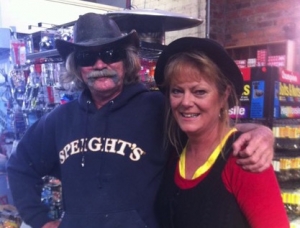 John Eathorne – Rowella, Tasmania 
I have 40 years experience as a freelance commercial artist, doing sign writing, murals, and fine-art portraiture. I live in Tasmania, and have been painting internationally for over 30 years, including public mural commissions in NZ, QLD, NT, TAS and England.
Leanne Tamas – Railton Tasmania
Finalist with John Eathorne in the 2013 International Mural Fest.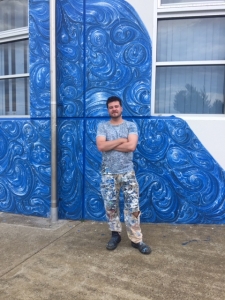 Josh Foley
Born in Australia, 1983
Lives and works in Launceston, Tasmania
EDUCATION
2001- 2004 Bachelor of Contemporary Arts (Hons), Major: Painting
University of Tasmania, Launceston, Tasmania
Selected (Recent) SOLO EXHIBITIONS
2015
Parametric Painting Institute, Gallerysmith Project space, Melbourne, Victoria Blue Lines, MOP Projects: Hosted by Galerie Pompom, Sydney, New South Wales
2014
The Waiting Room, (W/Gillian Marsden), Sawtooth (ARI), Launceston, Tasmania Transference, Devonport Regional Gallery, Devonport, Tasmania
Chora, Handmark Gallery, Hobart, Tasmania
Caffeine (as part of PaintFace), Curated by Polly Dance, Constance (ARI), Hobart, Tasmania
2013
The Parataxic Sublime, Kings (ARI). Melbourne, Victoria
The Uncarved Block, Outward Project, Launceston, Tasmania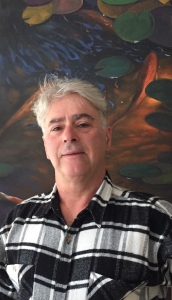 Julian Bale
A professional artist and graphic artist for over 20 years, Julian was born in Falmouth, England, and moved to Perth, WA, as a young child with his parents. He has been living in Tasmania for 15 years and remains inspired by its beauty.
Having a keen interest in community art projects, Julian has judged numerous art competitions including the Launceston Art Show and the Tasmanian Youth Week Exhibition.
His prolific portfolio encompasses a range of styles and mediums, and includes many murals and commissioned portraits. Julian has also owned and operated several arts related businesses and teaching centres.
Lindsay Gardam (Tasmania)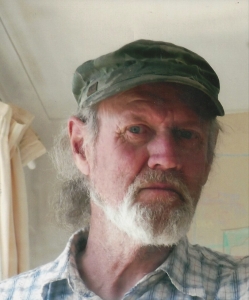 Lindsay Gardam
Always drawing something from starting school.
Born Wynyard Tasmania 1946. Did art at high school, but nothing more until on a working holiday in South Africa and Zimbabwe as a young man.
During 1970s and 1980s made half my living from painting Tasmanian Landscapes. Had my own gallery during the 80s, and many exhibitions around Tasmania.
But, I really enjoy painting portraits most.
I have in more recent times gone back to Africa, in fact first painted murals in Botswana. Now retired in Sheffield and involved in local community art projects.
Marc and Debbie Spijkerbosch (New Zealand)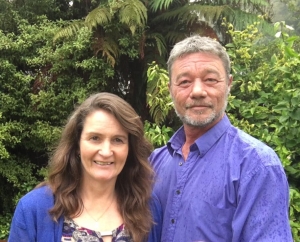 Marc and Debbie Spijkerbosch
In the last 25 years, Marc has painted some 500 trompe l'oeil (illusion) works for hotels, restaurants, residential, civic and corporate clients. His work sees him travel extensively around New Zealand, with murals in Australia, India, and the United States.
Using the trompe l'oeil genre, Marc won the judge's award at the International Mural Fest, Sheffield, Tasmania in 2008, 2009. and again in 2010.
In the past three years Marc has taken on the role as Public Arts Advisor with the Rotorua Lakes Council – responsible for the city's public art collection (maintenance and acquisition), and co-ordinating a number of community-based arts events, activities and programmes.
Marc's wife Debbie has always been a team member, though now finds herself assisting more and more with a brush on mural projects.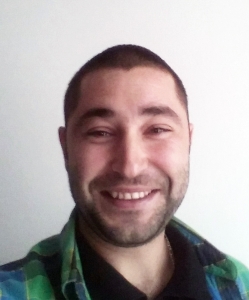 SUPERGTEAM
SuperGteam is artistic team of two artists – Nikolay Dimitrov and Daniel Dubarov, both born in the year of 1985 in Bulgaria, Europe.
Both artists graduated high school for applied arts, and later national academy of arts, and university of fine arts, "mural painting" and "visual communication ".
In the year of 2007, Nikolay is a part of art exchange programme in Lithuania, Europe, in the Kaunas university.
After their university graduation they start to work together as muralists, and realized various exterior and interior projects in Europe – Bulgaria, Italy, Austria, Portugal, Slovenia, Germany.
In 2014 SuperGteam exhibit canvases in 1908 gallery in Sofia, Bulgaria and Burgas, Bulgaria.
In 2015 Nikolay, representing the duo, won the first prize of the International Mural Fest arts festival in Sheffield, Tasmania.
Currently the artistic team is working on various mural projects in Bulgaria and abroad.
Tom Cosic and Eve Soemardi (Queensland)

Tom Cosic and Eve Soemardi
2016 Gold Award Winners – ASGA National Awards, Category 4: Murals